I've never been a fan of snakes. It's the people and communities they affect that I focus on. It is this interest in humanity, perhaps the influence of growing up in a medical family, that led me to pursue a career in neuroscience, proteomics, and clinical research.
I participated that Australian Venom Research Unit, based at the University of Melbourne, in 2017 as a junior medical researcher. I use epidemiological data to drive clinical improvements for snakebite patients in Australia – and around the world.
Now I lead the unit together with dr. Timothy Jackson, an evolutionary toxinologist. He examines poison and antidote, and I focus on strategic growth and public engagement. Both positions require the other to succeed.
We have learned to work together and lead a research unit that links international research and a medical distribution program in a low-income country — all during a global pandemic. The collaboration has created not only a great friendship, but also one of the university's largest programs for the provision of health services.
We started working on Papua New Guinea (PNG) Snakebite Partnership in 2018. This is an initiative that has just been extended to 2023, by PNG's National Ministry of Health, the Australian High Commission and vaccine provider, Seqirus Pty Ltd, a subsidiary of CSL. It is administered and operated by the Charles Campbell Toxinology Laboratory (CCTL) in Port Moresby, a University of Melbourne collaboration with the University of Papua New Guinea.
PNG is one of the most culturally and linguistically diverse nations in the world. It is also home to some very venomous snakes, including Papuan Taipan and Death Adder.
Each year, about 1,000 people in PNG are reported to die from snake bites, compared to about four Australians. Before PNG Snakebite Partnership, antivenom could cost up to $ A2000 per. Vial, a fortune in PNG. And with snake bites particularly affecting humans in their most productive years, families often faced either significant medical debt or loss of both their loved ones and their household's main source of income.
PNG Snakebite Partnership distributes up to 600 vials of antivenom per year across PNG. Seqirus donates antivenom and the Australian Government provides financial support for the management and distribution of antivenom in addition to training healthcare professionals in the management of snakebite patients.
Our team has helped advantage 1450 vial with snake and poisonous sea animal antivenom and train hundreds of healthcare professionals with snakebite-specific clinical training. We have also visited 60 health centers to provide training in snake bite management and snake bite reporting as well as support the PNG government to develop capacity and sustainability for biological supply throughout the country.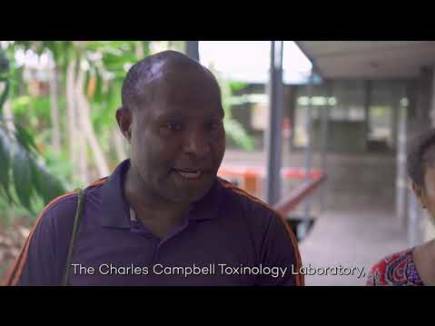 The success of the program is largely due to the amazing work of our team in the country. On earth, our pharmacist and project manager, Geno Roalakona, and our clinical snake-biting nurse and educator, Andrew Maru, are doing incredible work in a challenging and ever-changing environment. To say that it has been rewarding work is an understatement.
Snake bites especially affect the poorest in society. The World Health Organization defines snakebite as a category A neglected tropical disease. When poor people are bitten, the luxuries of modern health care are usually far away from their reality.
Those lucky enough to survive a poisonous snake bite are often financially crippled of the cost of treatment, as well as physically paralyzed by the effects of the poison. Given that a majority of beekeepers are among the most productive members of society — young men and women of working age — disability after snake bites can prevent survivors from earning an income, making them a lifelong financial burden for their family members.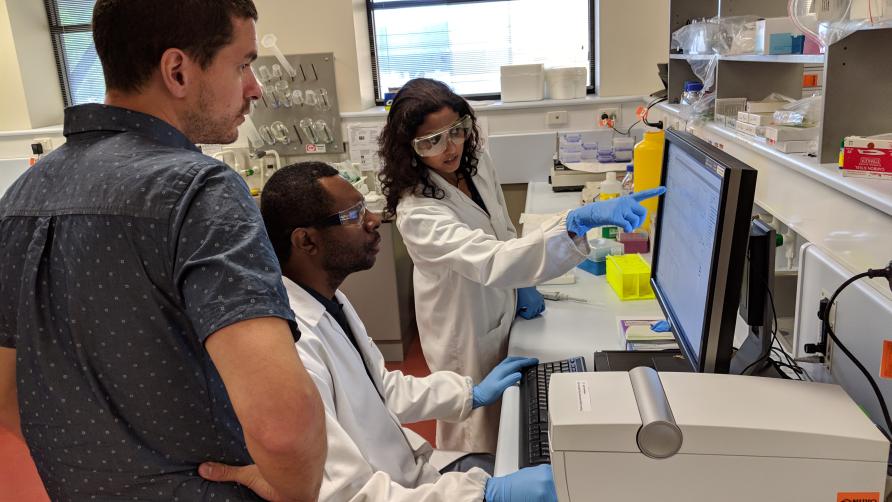 The COVID-19 pandemic has affected our work. There are logistical challenges, including delayed delivery of vials to vulnerable and remote communities, and the ventilators typically used for snakebite patients are relocated to COVID-19 clinics. We also work with the health authorities to ensure that all our nurses and on-site clinic staff in PNG can access COVID-19 vaccines.
Our mission is to become a center of excellence in the Asia-Pacific region. Despite the obstacles, Tim and I continue with our team of laboratories, clinical staff and support staff with our innovative and strategic research and information analysis on this neglected problem of emerging from poisonous animals.
– As told to Harriet Edmund
Banner: Geno Roalakona picks up antivenom from the refrigerators at the Charles Campbell Toxinology Laboratory (a collaboration between the University of Melbourne and the University of PNG) / Delivered